Join BMA Atlanta's April Meetup
Attend our fun and informal Peer-to-Peer Meet-Up as Stacey Ruth explores the fundamentals of strong relationships that build intimacy and apply them to growing brand loyalty.
Event Details:
The Search for B2B Brand Intimacy
Where: McCormick & Schmick's
600 Ashwood Parkway, Atlanta, GA 30338
When: Thursday, April 20, 2017 | 5:30 – 7:30 pm
Today it is understood that brands want to have personal relationships with their customers in order to grow. However, we live in a world that is becoming more and more removed from direct communications, relying heavily on digital bursts from social media and handheld devices. Relationships, whether business or personal, are becoming more surface and fleeting as a result.
That doesn't mean today's consumer doesn't want deeper and more intimate relationships with brands too–they just aren't well versed in how to develop them. Building a strong brand relationship requires an understanding of how to establish deep, meaningful personal relationships as well.
This session will provide an opportunity for each participant to develop a set of personal goals to grow their brand intimacy. Come prepared to share, collaborate, ideate and be inspired to action!
---

About the Speaker: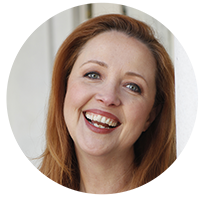 Stacey Ruth is a highly acclaimed entrepreneur and marketer. Over the past 25 years she has accumulated numerous awards and certifications as founding partner of two multi-million dollar agencies. Through her experience with Fortune 1000 companies as well as start-ups, she has seen over and over again the common challenges every marketer faces, regardless of their level of expertise. Her recent book, Truth & Dare: Inside Out Marketing explores her unique approach and insights on how our assumptions about successful marketing must change.
---

**Special discounted rate! See pricing & purchase your ticket below!
You won't find a greater value at any other marketing event in Atlanta! Cash bar and light hors d'oeuvres will be served.